Join us for a free broadcast, Tuesday, June 10th, 2014 – See start time for your area below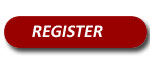 In this month's broadcast, you get to control the topics. Ask us anything art business, or art marketing related and we'll explore your topic. This will be a great opportunity to ask for feedback specific to your art marketing efforts, or general questions about art business. To post a question, simply leave a comment on the Hangout page, or use the Q&A link on the video. You can also email your questions to jason@xanadugallery.com– just be sure to put "Ask us anything" in the subject line.
To Register and Watch for Free
Register and watch the broadcast on our Google Hangout Page. Registration is completely free, just click on the "I'm Going" button (you must be signed in to a Google account to register).
You may also watch from YouTube.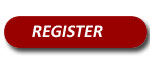 We Will Record the Session
If you can't attend the session live, register anyway. You will then have access to a recording of the session to watch at your convenience. Just go to YouTube after the broadcast to watch.
Start Time
Broadcast start time can be a bit confusing because of the various time zones in which our audience is located. There will be one broadcast, which will begin at 5:00 p.m. Pacific Time. When you register on the Google page, it will adjust the start time to your local time zone so you know when to sign in. You can also use the chart below to find your start time in the US.
Start Time by Time Zone
Time Zone
Start Time
Pacific
5:00 p.m.
Arizona
5:00 p.m.
Mountain
6:00 p.m.
Central
7:00 p.m.
Eastern
8:00 p.m.