We're Growing | An Invitation to Apply for Representation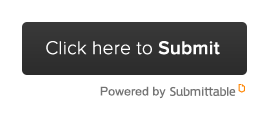 For the last several years, sales at Xanadu Gallery have been steadily increasing. Over the last 18 months, the growth in sales has been dramatic. For some time it's been clear that we could increase our business and increase sales for our artists if only we had more space.  With this in mind, Carrie and I have been looking for opportunities to grow.
Though we weren't planning to undertake an expansion right away, we found a beautiful space available a block east of our current location. Last week we finalized a deal to lease the space, and over the weekend began moving in and preparing the space for exhibition. With this expansion we are almost doubling our floor  and wall space.
The additional space will allow us more flexibility in showing and selling the work of the artists we represent. When we are featuring an artist's work in a show in our original space, we will have ample space to continue displaying and selling the work of our other artists. The additional space will also allow us to expand our representation by bringing new artists into the Xanadu family.
Our busiest time of the year is from January to May, and with the new space we have an immediate need to increase our stable of artists. We will begin accepting applications and images today to add 3-5 (depending on the style and scale of selected artist's work) additional artists to the gallery, and we will complete the selection process in mid-December.
We plan to rotate the inventory of both our existing and new artists through both our new and existing gallery throughout the season.
I'll be excited to share every step of the process as we get the new gallery inventoried, staffed and artwork selling!
If you are ready to join us by displaying your work in our Scottsdale galleries, I invite you to apply today using the application below.
Timeline
11/5/2015 ……………………Application opens
12/15/2015…………………..Application Deadline
12/15-22/2015……………..Artwork Review, Request for Additional Images from Finalists
12/31/2015 ………………….Announcement of Selected Artists
1/15 – 2/28/16……………..Artwork Shipped to Xanadu Gallery