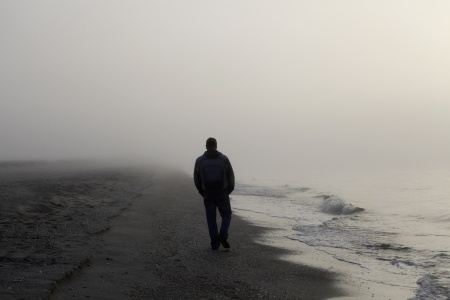 Recently I had a conversation with an artist from Montana about overcoming the isolation that can come with working as an artist in a small community. As we corresponded I realized that artists living in a small community don't have a monopoly on isolation. Even artists living in the largest cities in the world can feel alone as they pursue their craft in the solitary confines of the studio.
As a gallery owner, I get to spend my days interacting with artists and collectors – it's easy to forget that most art is created in solitude. Creating is so different from the pursuits of the rest of the world, that even among friends and family you can feel alone.
I would like to share the email I received from another artist, Helen in Montana, describing the groups she belongs to that help her break the isolation.
I, too, live in a small community (large by Montana standards, small for the rest of the U.S.), but there are a number of artists in this town and the surrounding area.   I'm benefitting greatly from two forums.   Note that I didn't start either one; they were in existence and I was invited to join. But I could have been the initiator if the need were there and the idea occurred to me.
First, I'm a member of an artists' group here in the community.  We have about 70 member artists from this part of the state; about 40 are relatively active.  This group has been up and running for about 30 years, and benefits from having an endowment from an estate bequest, the interest on which helps with expenses.   Members also pay an annual fee, which we keep low to encourage participation even from "starving artists."   What do we do together?
We paint together every other Saturday.   To be honest, those of us who are advanced don't get much serious painting done, but we can show our works in progress for comment.   And it's a chance to help and encourage one another.   More experienced artists, for example, can give advice to newer artists and can collaborate with one another too.
We sponsor 2 – 4 workshops a year, bringing in regionally or even nationally known artists.   (There is an additional fee for these workshops).
We hang works together as a group at two good local venues, changing out our work on a regularly scheduled basis.
We hold an annual juried show in conjunction with an area art museum.  This experience also helps newer artists learn the process of entering juried competitions.
We have a web site, where members can show some of their works and link to their own web sites.
And we socialize together, with annual parties in the summer and at Christmas.
Second, I take part in monthly art critiques.   These take place on a Saturday night, after hours at a local gallery.   About 25 artists take part, with perhaps 10 – 15 showing up for any monthly session.  Everyone brings a snack to share, or a bottle of wine.  We socialize for a while, then sit down in a classroom format.  Taking turns, we go to the front and present a work in progress — usually one near completion on which we have some questions or believe we're struggling a bit.   Everyone is free to offer their thoughts and suggestions.   The key for this critique group, I believe, is having the right culture — constructive but positive.   It's not just a chorus of "gosh, that's wonderful" — critical comments are made, but in a helpful way.
There are some really good artists in this group. It would be interesting to know if other artists have found yet additional ways to create a community that can be there for them when needed.
Helen R.
What Have You Done to Get Connected?
Have you experienced isolation? What have you done to become a part of the art community? How important is it for you to connect? What do you like and dislike about the solitude that comes with being an artist? Share your thoughts and experiences in the comments below.